In the vibrant world of comedy where laughter rules, one name stands out as a pioneer of the Munich comedy scene – Mel Kelly. As one of the founders of the Comedy Club Munich, Mel Kelly has brought joy, laughter and entertainment to countless audiences and provided a platform for talented comedians to showcase their…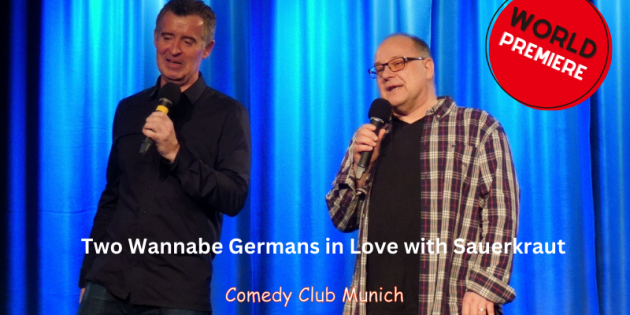 Last night, June 24, 2023, marked the highly anticipated world premiere of the hilarious comedy show, "Two Wannabe Germans in Love with Sauerkraut", and it exceeded all expectations, leaving the audience in stitches and grinning from ear to ear. The event, held at the Shamrock Pub Munich, showcased the comedic talents of Pajo and Mel,…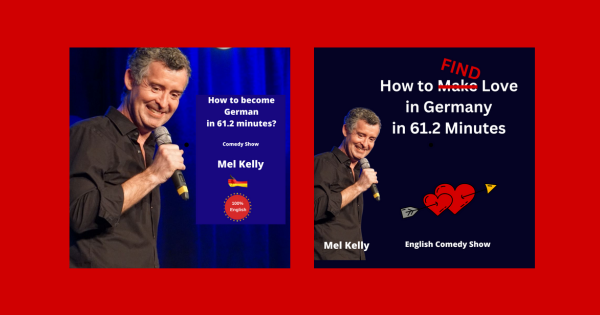 On Saturday, April 22, comedian Mel Kelly celebrated a premiere at the Comedy Club Munich. For the first time, he presented two of his solo shows on one evening. A challenge that the experienced comedian mastered with excellence. Mel Kelly thrilled the audience with his unforgettable humor and his unique stage presence. His first show,…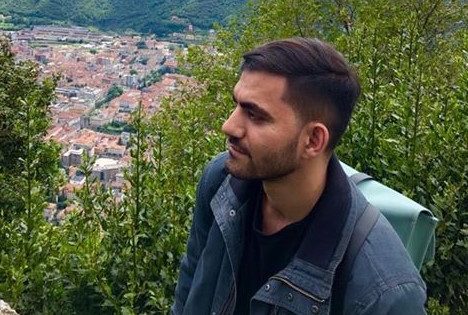 All the way from a country where funny could get you killed, this 33 year old Iranian has been performing in a country where in his words "funny was killed long time ago as a sacrifice offering to Gods of reformation and technology". He's looking forward to being alive and funny. Tickets: https://comedy-club-munich.com/Sep20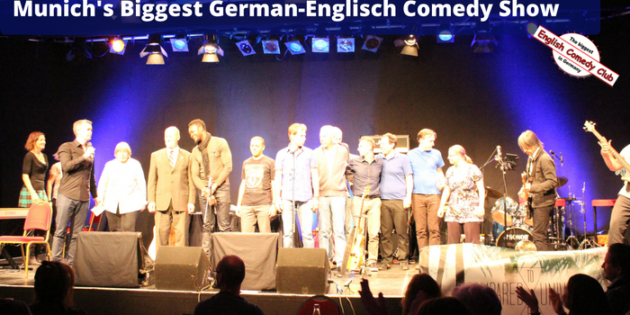 Die Show gestern Abend war ein grosser Erfolg. Unsere Comedians sind zur Hochform abgelaufen und haben für das tolle Publikum alles gegeben. Es gibt noch eine Chance diese grossartige, einmalige Comedy Show heute Abend zu erleben. Einige Rest-Tickets sind noch im Vorverkauf oder an der Abendkasse erhältlich. Hier eine kleine Kostprobe: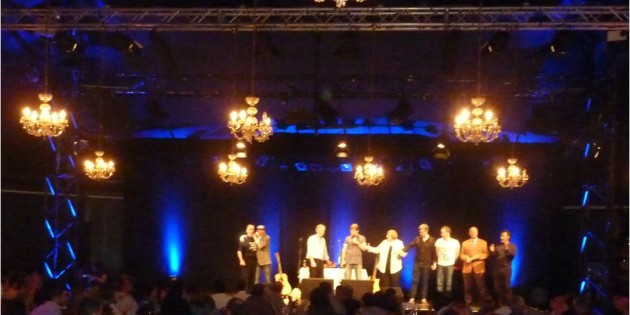 Immediately following the show, we were overwhelmed with congratulations to our grand comedy show. The many laughs and the applause of our audience have inspired and supported our comedians. To present in front of sold-out house, was a great gift for all contributors. Thank you to our magnificent audience for this support.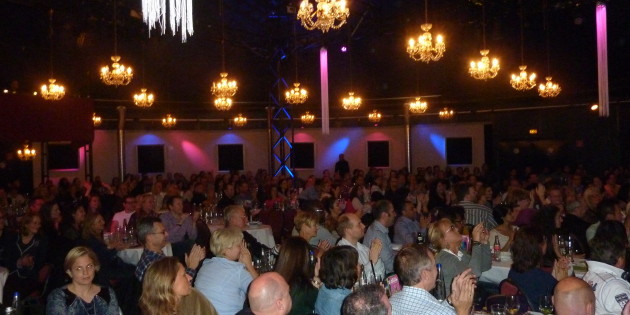 Gleich im Anschluß an die Show wurden wir von Glückwünschen zu unserer grandiosen  Comedy-Show überhäuft. Die vielen Lacher und der Applaus unseres Publikums haben unsere Comedians angespornt und unterstützt. Sich vor ausverkauften Haus zu präsentieren, war ein grosses Geschenk für alle Mitwirkende. Herzlichen Dank an unser grossartiges Publikum für diese Unterstützung.
Der Comedy Club Munich lädt zur großen Comedy Show am 6. November in München ein. Hier ein kleiner Vorgeschmack und eine ganz persönliche Einladung von Mel Kelly, Kumar Barua und Andreas Beckenbach. Karten im Vorverkauf gibt es hier!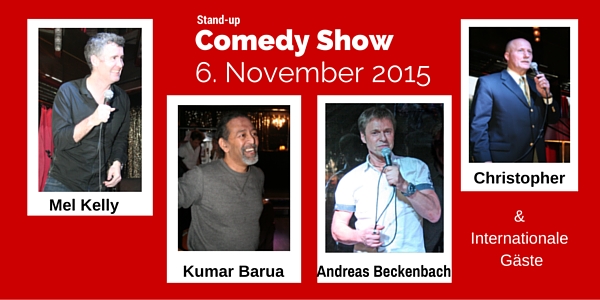 Beim Comedy Club Munich haben sich einige Toastmaster gefunden, um Ihre Leidenschaft für humorvolle Reden auf die Comedy-Bühne zu bringen. Seit 2014 treten sie mehrmals im Jahr in einer Stand-up Comedy Show im Cord-Club München auf. Sie standen früher auch einmal vor der Frage: "Wie kann ich meine Reden für das Publikum unterhaltsamer gestalten und präsentieren?".…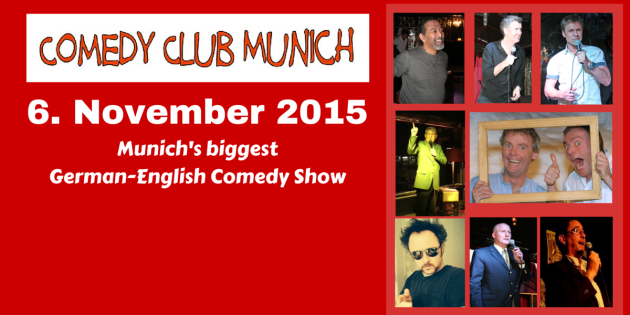 We have in addition to Munich Ticket created another way to buy your tickets. Now you can buy your tickets at Eventbrite. The advantage is that you can print this tickets directly on your own printer. http://bit.ly/CCM-06112015