Super Show on 13. April 2016 in Munich
We had a super Show with many guets and entertaining Comedians.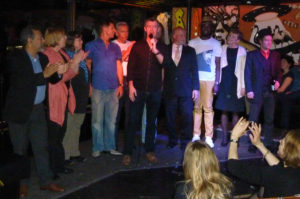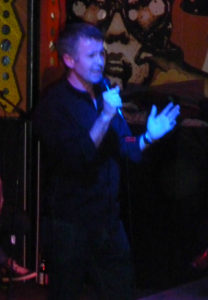 Comedy Club Munich: Mel Kelly
Mel Kelly with his new program about Ronald Trump  on stage at Cord Club.
He also did a great job as a moderator of te show.
The Magier: René Frotscher
René Frotscher he has his audience fascinated. A woman from the audience had the courage to give him a 10 euro note. Later, she got a big surprise. The audience would not believe it, but ...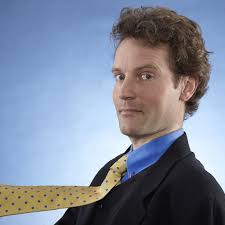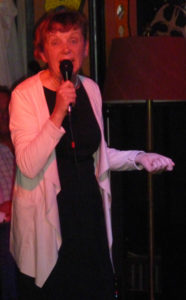 Comedy Club Munich: Gudrun Wahnschaffe
Gudrun Wahnschaffe mit Ihrem neuen Programm zum zweiten Mal beim Comedy Club Munich auf der Bühne. Ihr neues Programm über die lange Reise mit vielen Erlebnissen und Hindernissen zu einer neuen Beziehung.


Samuel Ozioma in Action
Samuel Ozioma the second time on the stage Comedy Club Munich. He learnd a new german word: Schwarzfahren. The audience was very pleased with his performance and laughed a lot.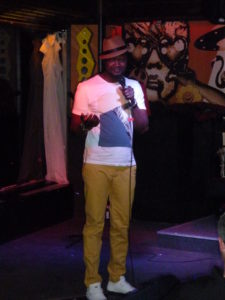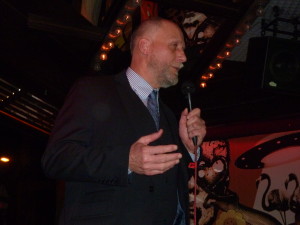 Comedy Club Munich: Christopher Magyar
Christopher Magyar had e new topic: Is it a problem or an issue? You never know, but he know!


Vera Orac from Prag
She was often in our Club. Each time she brings new ideas and makes the audience laugh. Just listen and then ...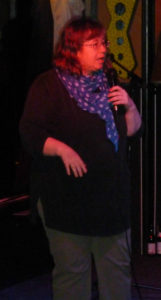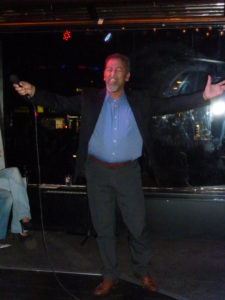 Kumar Barua
This time it was a very special program of Kamasutra and other staff...

Guenther Golem
Er war schon öfters mit seinen neuen Programmen bei uns im Comedy Club Munich!